Products
Products
Machinist Needed to Make No-Dogs and Hanger Bangers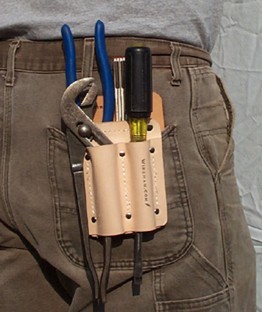 Pocket Buddy
Personalized Available!
Made in the USA by a retired Brother
Out of
LU 428
Starting at $33.95 - Free Shipping
"Fits in Your Pocket" - "Protects Your Pocket
"
Carry Your Sidecutters, Channel Locks, Screwdriver, Folding Rule or your Torpedo Level.
No Belt Required.
Learn more…
New!
$39.50
This Checkpoint Ultra Mini 4 Vial Level
Doubles as a No Dog
using the Thumb Screw and the Verticle Vial
Learn more…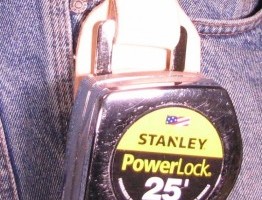 New!
$24.50 - Free Shipping
This Leather Belt Loop Tape Holder Has a Fob Behind the Buckle Hardware so the Tape Clip Never Touches You Pants
Learn more…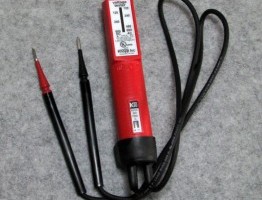 $94.50 - Free Shipping
The K-60 Voltage Tester is a simple, yet vital, device which should be found in every electrician's tool belt. It is used to detect the presence or absence of voltage prior to working on a circuit.
Learn more…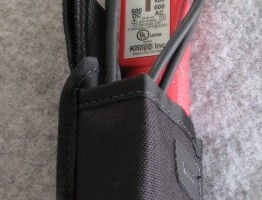 New!
$49.50- Free Shipping
Carrying Case for Knopp K-60 Voltage Tester
Learn more…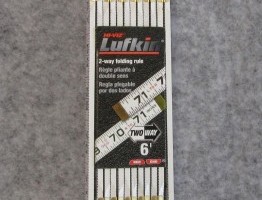 Model #966 $24.50 - Free Shipping
This industry standard has always been popular on power houses where metal tape measures can be forbidden. The
Left/Right
Read feature allows the rule to be laid flat for layout work no matter which direction you are working from.
Learn more…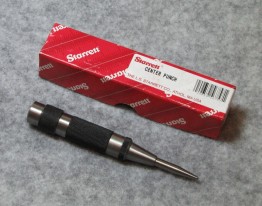 $74.95 - Free Shipping
The perfect complement to the Journeyman's tool box for expert and speedy layout. The heavy-duty No. 18C model is capable of striking a much heavier blow than other punches on the Market. It has a one-piece point and shank which may be easily resharpened or replaced.
Learn more…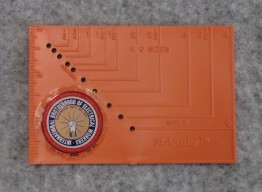 $20.00 - Free Shipping
Locates conduit KO centers 1/2" - 4" on panels, cabinets, junction boxes, walls & ceilings. Made in Manchester, New Jersey.
Package Includes: Hard Hat Pencil Clip, Graphite Sharpener, 2 Wireman Pencils, Hard Hat Stickers
Learn more…
$32.95 - Free Shipping
Very affordable. great as a conduit bending level or a pocket level. with built-in
absolute level
feature and a relative angle function.
Learn more…